Dynamic Daylilies
Regular price
Sale price
$20.00 CAD
Unit price
per
Sale
Sold out
Share
Lavender violet with lavender slate eye above chartreuse throat
31" Tall, 5" Bloom, Early to Midseason, Tetraploid, Semi-Evergreen
Hanson-C., 2001
Curt Hanson's Crintonic Garden Catalog said:ANSEL ADAMS
01 EM 31 SE
BEDOUIN TATTOO X CRAFTED BY THUNDER
In saluting the grandeur of nature, Ansel Adams eloquently translated through his black and white images a deeper vision of the spiritual importance in preserving our wilderness. Reminiscent of the mists and shadows in his photographs, this cultivar is a unique statement in dark patterns. The color is an unusual orchid lavender with a distinctive shadowy eye pattern of violet purple surrounding a round chartreuse throat. These full formed 5" flowers are very flat and broad, edged in subtle delicate ruffles. The stout erect scapes display four through five lateral branches. Fertile both ways, ANSEL ADAMS is emerging as a most fascinating and fruitful parent.
View full details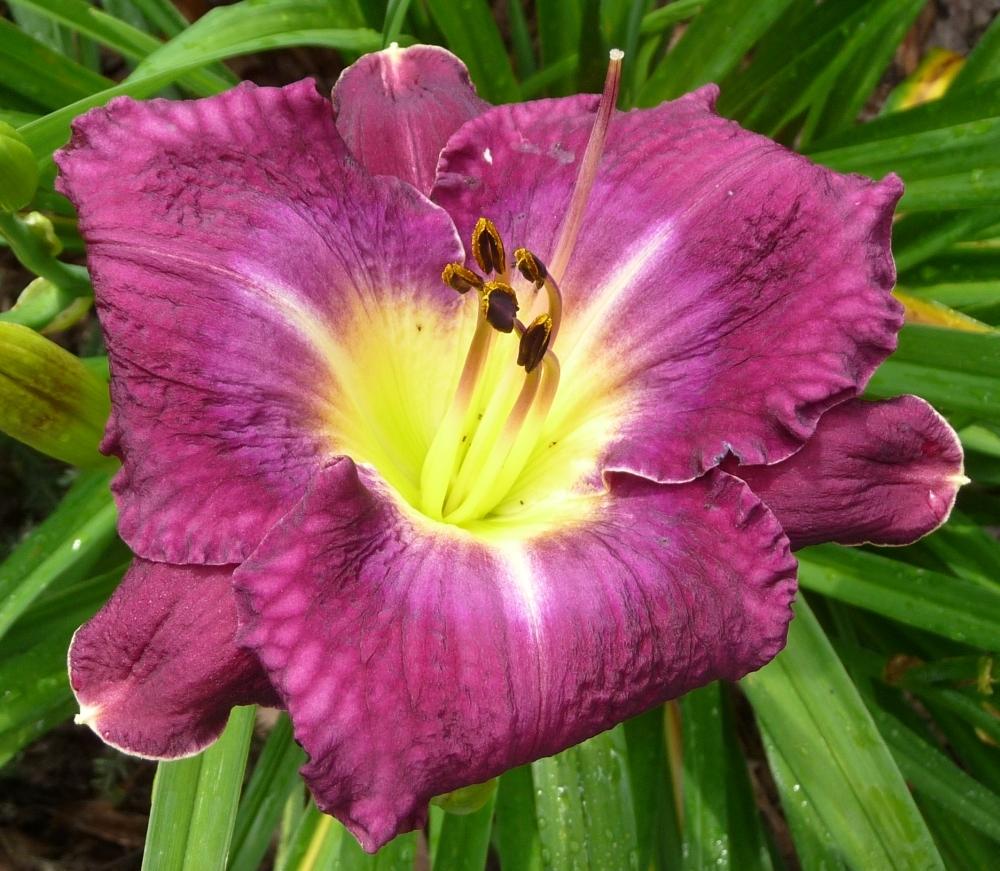 Free Shipping On Any Domestic Orders over $250
$35 Express Shipping Anywhere In Canada

Contact Us for International Shipping Prices