Dynamic Daylilies
Regular price
$150.00 CAD
Regular price
Sale price
$150.00 CAD
Unit price
per
Sale
Sold out
Share
Answering Angels x  All Things to All Men

In general, I always use one of my previous registrations or a seedling of mine as one or both of the parents. Sometimes I select a couple of other hybridizer's cultivars to be the parents and this is one of those rare cases. The parents are beautiful plants, but not as vigorous in Canada as desired. My preferred daylily is one with 40 buds in Canada and re-blooming. This one only produces about 10 buds per stalk, which is normal for a Florida daylily in Canada but way below my desired preferences. However, it makes up for the low bud count in re-blooms. It almost always does two scapes per plant each summer and in a group of ten fans you will get several producing a stalk for a third time each summer. So you have flowers from early July to September. And the flowers are spectacular in color and form. When I found myself always checking if it was in bloom, and by its third year having enough scapes so that most days one or more were in bloom, I realized it was desirable to register it and have some available for sale.

It is both pod and pollen fertile, glows in the sun, and is a great daylily for your gardens.

View full details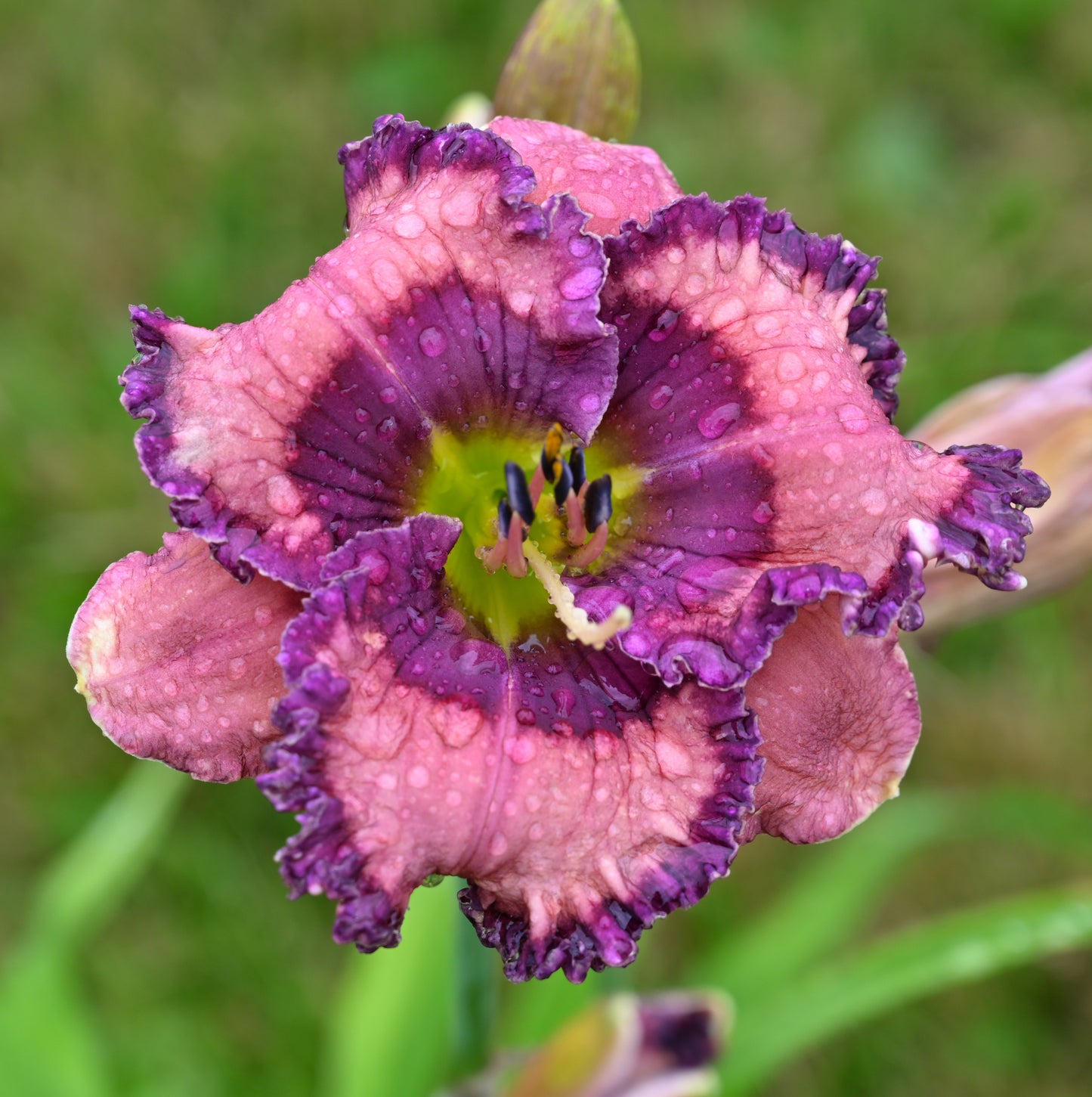 Free Shipping On Any Domestic Orders over $250
$35 Express Shipping Anywhere In Canada

Contact Us for International Shipping Prices