Dynamic Daylilies
Regular price
Sale price
$80.00 CAD
Unit price
per
Sale
Sold out
Share
UNKNOWN X OLYMPIC SHOWCASE

These blooms are precisely the color I would expect a dragon should be - dramatic and bold. Incredibly bright bronze orange flowers. In the sun, they stand out in the gardens like a beacon glowing in the night.
6.5 to 7 inch flowers on a 36 inch stalk, and 12 to 16 buds that bloom from mid July to early August. Semi-Evergreen, very hardy in our northern climate and fertile both ways.

Note that the "unknown" parent is only unknown in so far as I do not know its official registered name. It is used often in our hybridizing. It is an unnamed one found in the gardens of another Ontario hybridizer. It was registered, but the labels had been lost. Paula acquired it without concern for its name since its flowers are so intensely bright red-orange. It is also one of the parents of H. Paula Jane Burgener.

View full details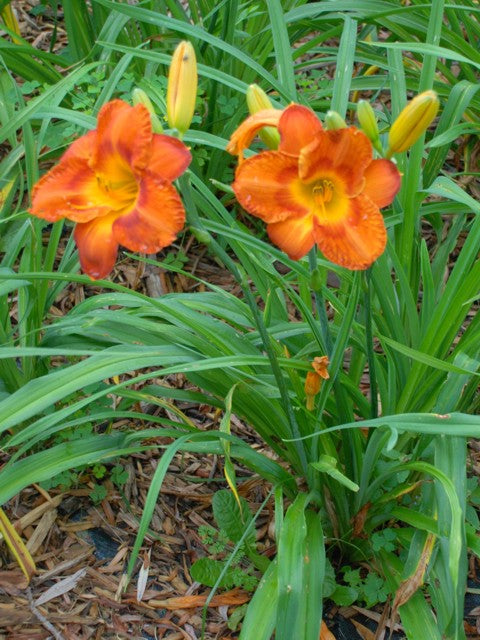 Free Shipping On Any Domestic Orders over $250
$35 Express Shipping Anywhere In Canada

Contact Us for International Shipping Prices