Dynamic Daylilies
Regular price
Sale price
$60.00 CAD
Unit price
per
Sale
Sold out
Share
Semi-Evergreen Tetraploid, 6.5" X 36"
Sldg X SEVENTH SOJOURN
A Light Drama is a theater or movie presentation that is pleasant, and not overly dramatic. Light Drama is one of our daylilies that regularly produces a second flower stalk in the late summer in Ontario. Out a clump of 10 fans, about 3 or 4 will have a second stalk. The shape is largely similar to its parent, Seventh Sojourn, including the lightly ruffled edge and color patterns, but it is a much lighter color. It clumps up fairly quickly, so we have lots of it available this year. Its kids are often spectacular – including Artistic Expression also being introduced this year.
6 inch flowers on a 24 inch stalk, and 10 - 20 buds that bloom from mid July to early August. Semi-Evergreen, very hardy in our northern climate. Pod and Pollen fertile.

View full details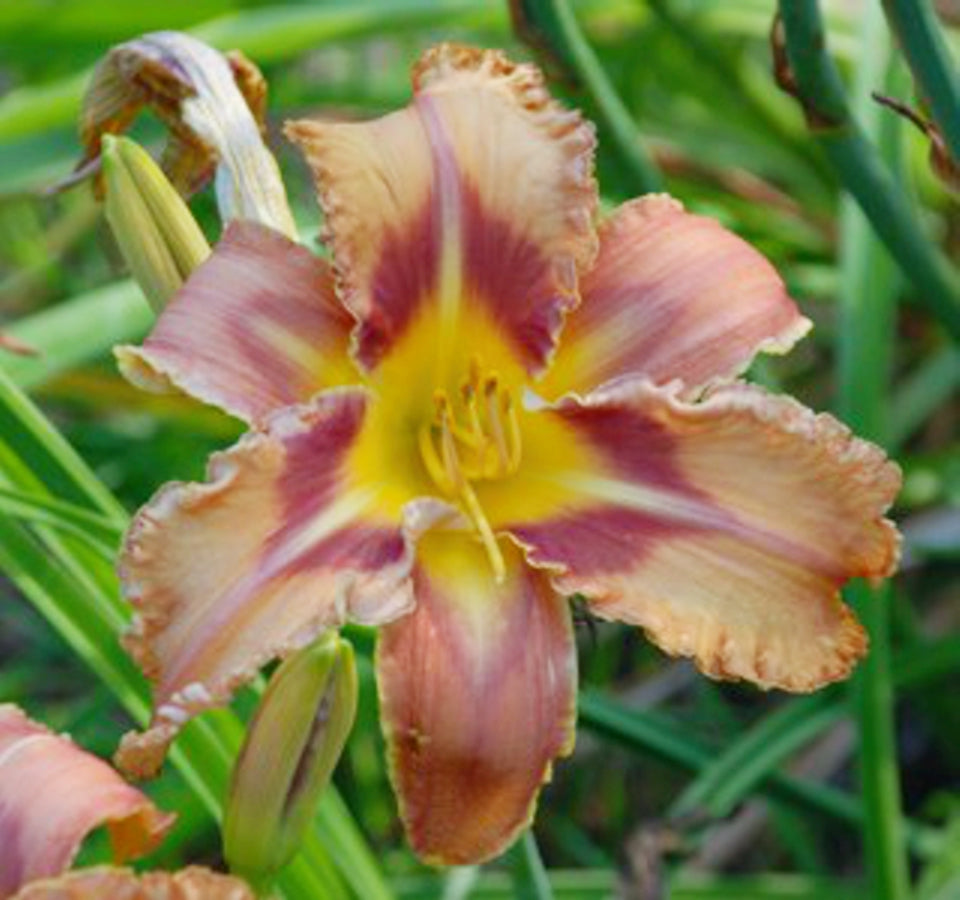 Free Shipping On Any Domestic Orders over $250
$35 Express Shipping Anywhere In Canada

Contact Us for International Shipping Prices