Dynamic Daylilies
Regular price
$100.00 CAD
Regular price
Sale price
$100.00 CAD
Unit price
per
Sale
Sold out
Share
Semi-Evergreen Tetraploid, 7" X 50"
UNKNOWN (James Gossard unregistered seedling) X (UNKNOWN X (((HERON X UNKNOWN) X OLYMPIC SHOWCASE) X STUNNING IN THE SUN))
Its nice to have some flowers outstanding in the gardens. Lighthouse Blaze stands out in height and brilliance. The red is seen from far away and draws you to it. It acts like a light house – easy to see from a distance, and brilliant. It is part of our breading program aiming at exceptional plants with brilliant flowers. If you look at the "plant" photo, you will see that it is in full bloom and has several new flower stalks growing to bloom later. Its kids are exceptionally bright too – see the notes and photos of one of its kids, Samsational. It has 7 inch flowers on 45-55 inch stalks. Its bud count is lower than desired, but with the instant rebloom even in Ontario, it continues blooming for 3 to 4 weeks from mid July to mid August. Semi-Evergreen, very hardy in our northern climate and fertile both ways.

View full details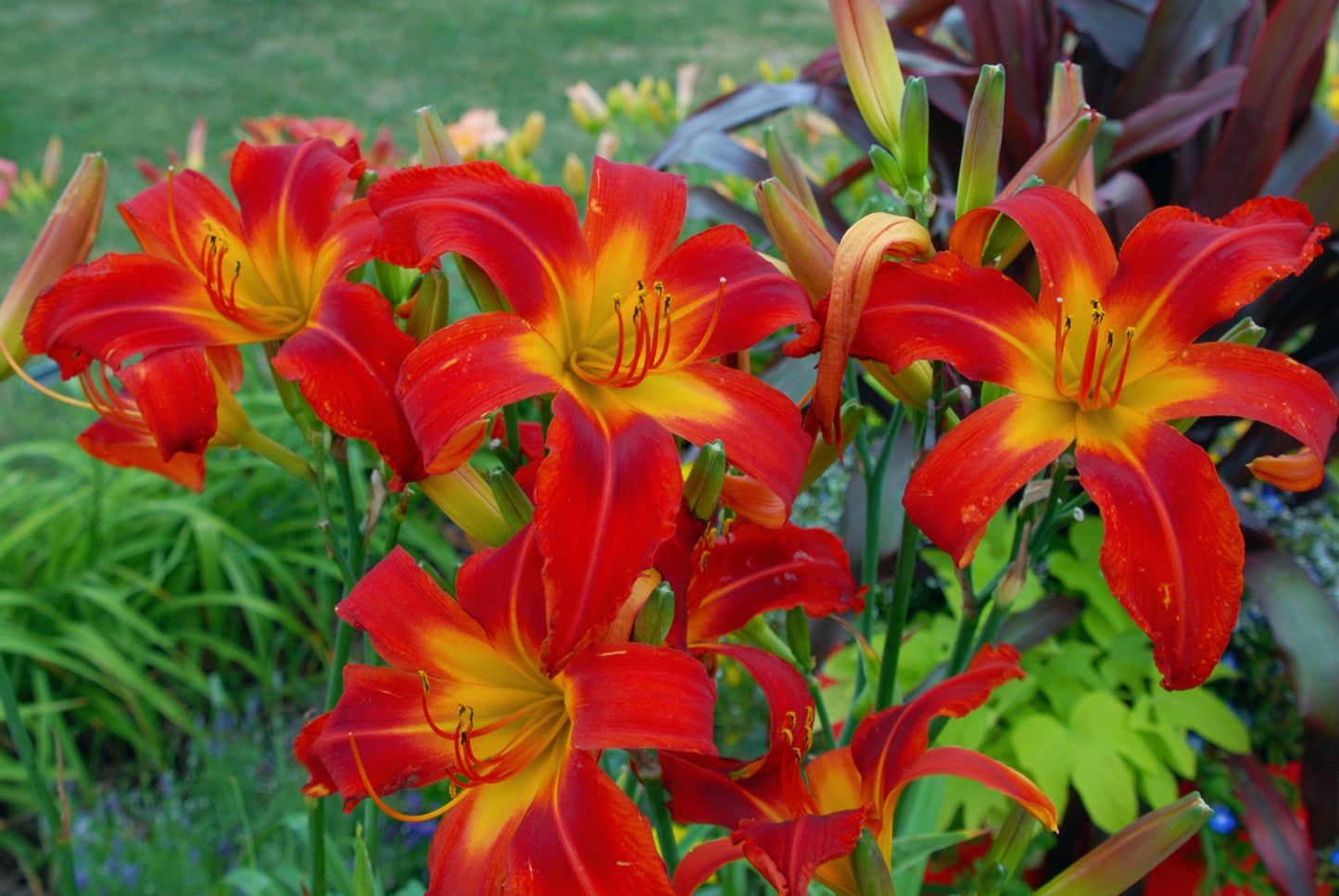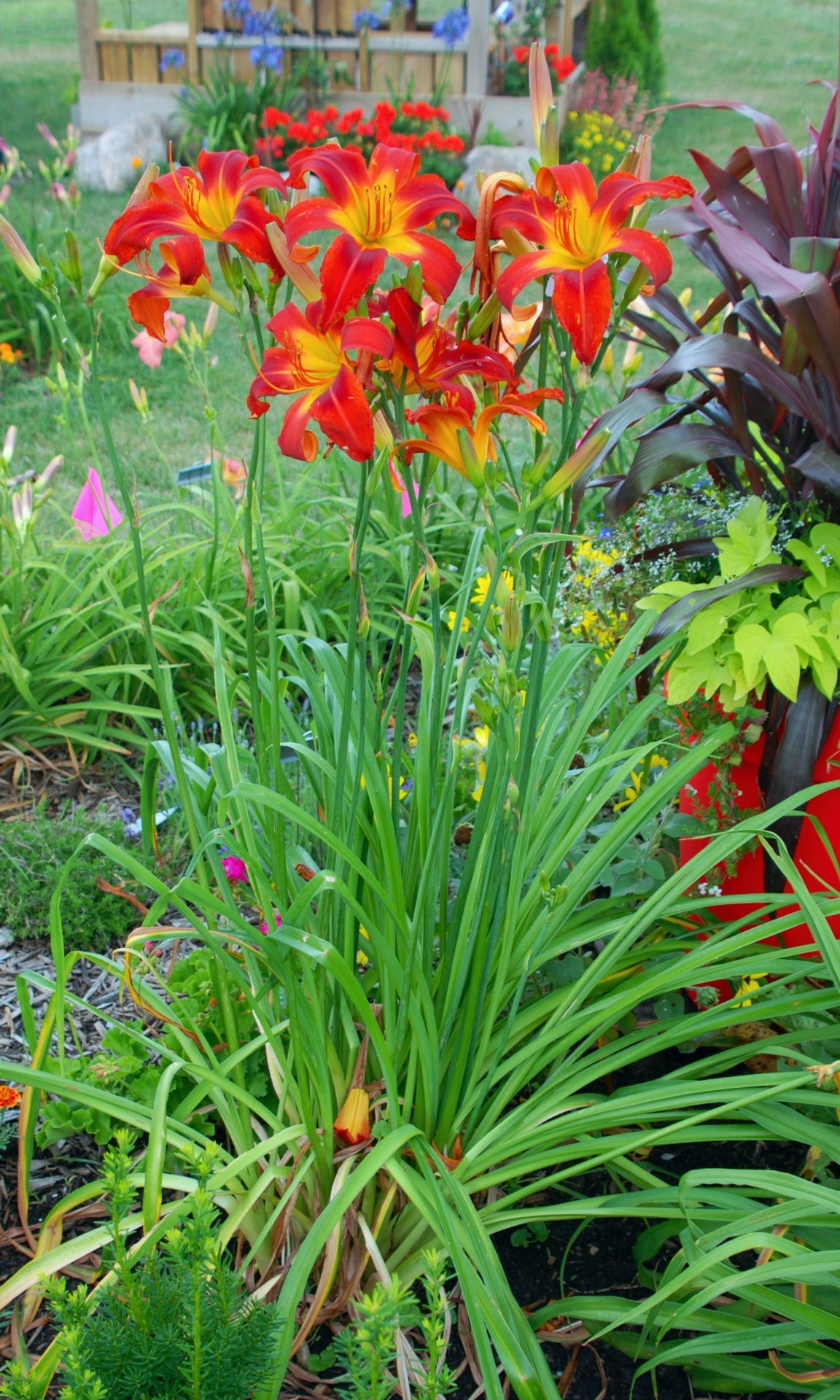 Free Shipping On Any Domestic Orders over $250
$35 Express Shipping Anywhere In Canada

Contact Us for International Shipping Prices