Dynamic Daylilies
Regular price
$100.00 CAD
Regular price
Sale price
$100.00 CAD
Unit price
per
Sale
Sold out
Share
UNKNOWN X SEEDLING

My wife, Paula, died of Colon Cancer Oct 2008. I have named this daylily in honour of her since it is simply wonderful as she was. Paula was magnificent, and enjoyed bright colors and she usually stood out in any crowd.

This plant matches Paula in many ways - nearly perfect in my opinion:
It has huge flowers. Registered at 7 inches, but the blooms on a hot sunny day will reach 9 inches! Its stalks are about 30 inches tall - outstanding in most gardens. Then add in the bud count of 30 to 35 buds on the first stalk of the season, Mid July to early August, and follow that with a second stalk with about 20 buds in late August to late September it simply can't be beat. It was the last flower blooming in our gardens in 2008, and ended in late September in 2009.
It is both pod and pollen fertile - we collected over 500 seeds parented by it in 2009.

Unique flowers like H. Paula Jane Burgener are one of a kind. Sadly, it has a flaw: it does not like being transferred. Although they are nearly perfect when settled and mature, they will almost certainly not bloom the year you buy them. Near Perfection takes time to achieve, so it will be the next year that it blooms. As such, I guarantee that you will be pleased with them and will offer to refund the payments to anyone not pleased in the second year if you return the plant.
View full details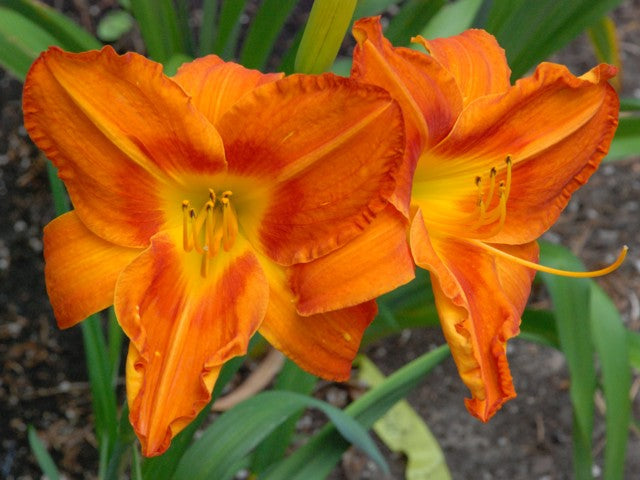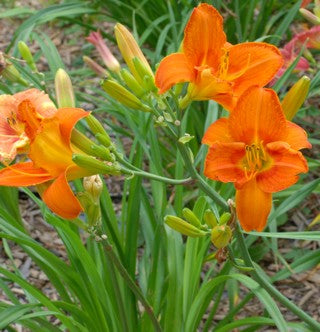 Free Shipping On Any Domestic Orders over $250
$35 Express Shipping Anywhere In Canada

Contact Us for International Shipping Prices